THALAIVAA is now in cinemas!!!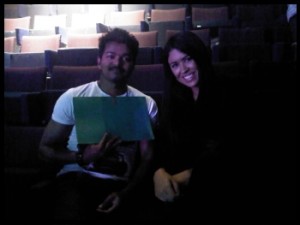 This spectacular Bollywood production called THALAIVAA directed by A. L. Vijay and produced by Chandra Prakash, featuring Vijay and Amala Paul in the lead roles, in which I played a guest role recently alongside a few other talented Australian actors including Khanh Trieu, Meg MacIntosh, Franco Flammia, Bobby Babin and many others, when they were filming in Sydney, is now showing in cinemas all around the world, including in Sydney until Friday the 16th.
Due to high demand with all screenings getting completely sold out - THALAIVAA IS now showing in Sydney until the 18th of August! Book in advance!
THALAIVAA TRAILER: